Have you recently started your own business, but don't have enough the space to help it grow? Whether you're business currently operates out of your home or you have a dedicated space, sometimes it can be hard to find the perfect fit for your stock.
That's where we can help! StoreLocal Airlie Beach has a variety of self storage units that could be your perfect business solution. Why use the garage or cram your stock into a space that isn't suitable when you could take advantage of our flexible and affordable storage options. Let us help make running your business simpler with 24/7 access to your unit so that you can ensure you've got what you need when you need it. 
Every business is different, from the product you may sell or make, to the very core of your business' mission, which is why a self storage unit is the perfect home-base. Your unit is a blank canvas, one you can use however you need to. Do you need a workshop to build or design your product? Are you storing merchandise or marketing materials? The possibilities for your space are endless, but don't just take our word for it!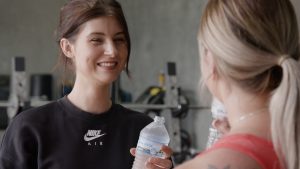 Owning a business is hard work and a lot of dedication. We know how busy you are and how important your time is, which is why we have created a simplified approach to booking your storage unit with us. Visit our website and reserve your unit in the space of 5 minutes — you can do it on your phone while you wait for your morning coffee, it's that simple! If you're unsure how to approach self storage, we've got you covered. Give our team a call today and we can customise a quote to suit your business needs. From the size of a locker to the size of a single garage, we'll find the right storage space for you.
Preparing Your Items For Storage